"Immigration works for USA, Canada, New Zealand and Australia. Simply because they encourage Controlled immigration of Highly skilled people. They choose who is coming in. The European Union's ridiculous policy of Free Border made even a beggar from other European country to come and beg in UK, Every country has the basic right to choose who is coming inside their land."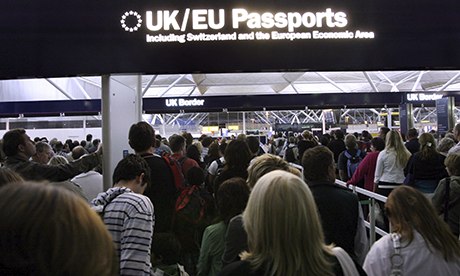 I completely stand behind Britain's urge to change the free migration rules within the EU. In the short amount of time I've lived in Sweden and visited Norway I've seen extreme differences. I know it's not easy to leave your own country, and start your life in another. However, with proper immigration laws, I have no doubt that those intelligent, educated and hard working people would be granted entry anyways. They will be a great benefit to the countries they immigrate to rather than opening our arms to every single person.
The problem I have with open borders is that a lot of people abuse the systems. For example here in Sweden, immigrants live off of benefits, benefits that the rest of us work hard and pay taxes for. It might be narrow minded of me.
The EU should stop trying to become a single state. It is not like the US where there is a universal set of laws. The EU is a collection of sovereign nations with their own cultures and histories. "Don't try to be a single state, but as a Union of cooperation and support. That is how the EU will succeed."
Source: http://www.bbc.co.uk/news/uk-politics-25226760 & Comments